What's the difference?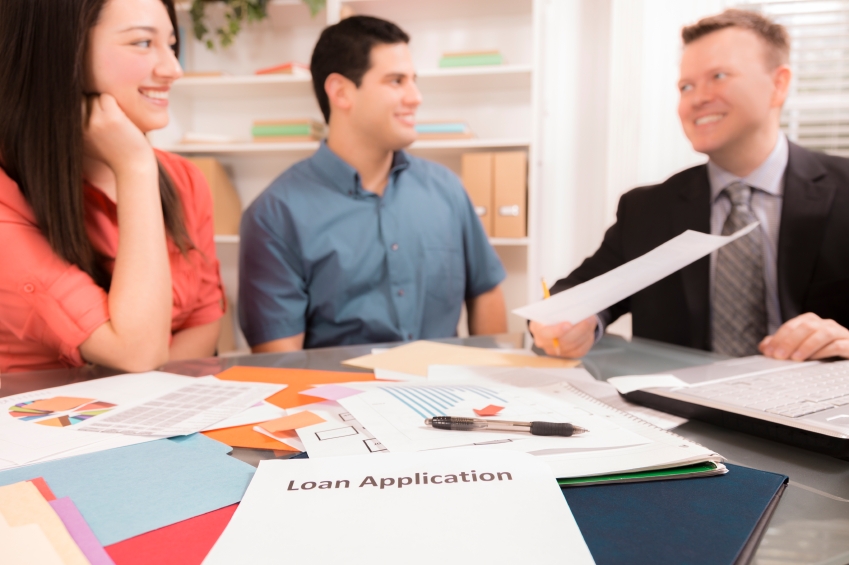 There are several stages of the Canadian mortgage rate approval procedure when you apply for a mortgage. It is essential to understand what they are and what they really mean.
What is Pre-Qualification?
This is the initial step of the low mortgage rate approval process wherein your mortgage broker takes a look at your overall earnings and financial obligation. The broker will determine your affordability by taking a look at your debt ratios (Gross Debt Service GDS and Total Debt Service (TDS)).
There are going to be a variety of conditions that you will need to meet in the pre-qualification before it is fully approved.
What is Pre-Approval?
Once accomplished, the mortgage broker will send your application to a lender who confirms your information with a certificate of approval. This generally includes a Canadian mortgage rate guarantee, which is typically valid for 60 and 120 days. You must comply with all the terms and conditions prior to approval.
What is Approval?
You have been fully approved for the mortgage at the best mortgage rate detailed in the agreement.
Advantages of a Mortgage Pre-Approval
A mortgage pre-approval enables you to lock in an interest rate. It offers additional security in understanding that you satisfy the initial financing requirements. It also enables any seller to understand that you are a serious buyer.
Most importantly, you understand clearly what you are able to purchase when you are buying a home.
Documents Required for a Pre-Approval
Personal identification
Income information
Bank accounts
Loans and other financial obligations
Proof of financial assets
Confirmation of the deposit and funds to pay for the closing cost
Each and every house hunt begins with a mortgage pre-approval. Start your quick online application today.
Not Knowing What You Can Afford
What the banks say you can afford, isn't necessarily what you should spend on your first home. If you don't already have a budget for your home hunt, now's the time to start planning. The mortgage brokers at FamilyLending.ca recommend making a list of all of your monthly expenses (excluding rent, of course). Subtract this total from your monthly pay and you'll have a better understanding of what you can spend on your home every month. You can also use the free mortgage calculators from FamilyLending.ca to help crunch some numbers and chart out your new home expenses.
Skipping Mortgage Pre-Approval
When it comes to setting the budget for your first home, make sure to talk to your mortgage broker about pre-approval. A mortgage pre-approval will help you better understand the expenses associated with your home purchase and could improve your ability to bargain for a property.
Forgetting to Consider Expenses
Many first-time home buyers are unaware of the expenses that come along with owning a home. Homeowners are responsible for property taxes, insurance, and unexpected maintenance costs. These expenses can add up quickly and overwhelm underprepared individuals.
Being Overly Picky
Having a first-time home buyer wish list is great, but don't be disappointed when you're unable to find a property that meets all of your requirements. Compromise is often necessary when you're looking for a starter home, so remember to be flexible when you're comparing properties.
Settling Too Soon
While compromise is necessary, it's worth noting that you should never compromise on important aspects of your property search. Settling for a so-so property may be acceptable for the short-term, but what about your long-term goals and needs?
Shunning DIY Projects
First-time home buyers are often quick to rule out purchasing an older home due to cosmetic issues or dated decor. If you find an older home that meets all of the big ticket items on your list (location, size, layout), don't let the physical appearance set you off. It's easy to change out fixtures and tear down wallpaper.
Falling for Finishes
First-time home buyers are better off looking for a home they can add value to, rather than paying more for a home whose full potential has already been realized. This will ensure a bump in equity later on down the real estate ladder.
Bypassing the Inspection
First-time home buyers should never, ever forgo a home inspection. You need to know what kind of shape your property is in and whether or not there are any major issues hidden just below the surface.
Going it Alone
If you're serious about buying a home, the mortgage brokers at FamilyLending.ca highly recommend hiring a professional real estate agent to aid in your search. Realtors are held to the ethical rule that they must act in your best interest, helping you find the perfect property for your unique needs.
Forgetting About the Future
Purchasing a home is a big financial commitment. Make sure you're able to handle the expense and budget for the future properly. For more first-time home buyer advice, contact the mortgage brokers and financial experts at FamilyLending.ca today.